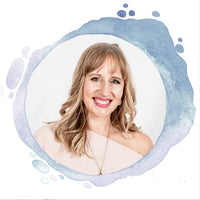 Hey I'm Brandi!
I'm a prairie girl who married my high school sweetheart and a mom of 5 (yes 5!) kids. It's a crazy life but one I wouldn't trade for anything. Bring on the crazy!
I love finding beauty in the simple things. Sometimes life's greatest treasures are the smallest details that we stop and take the time to notice.
I have always been a maker. As a kid I would often sell my handmade wares (bookmarks, friendship bracelets and the like) to raise money for charity. I have dabbled in many artistic forms, but I love the connection that painting custom dolls gives me to the people who order them. It is always an honor to share in that tiny piece of a family or individual's story.
Have a look around, and I hope these little pegs bring a smile to your face and a little whimsy to your world.
Learn More
What people are saying about Jane & Rose...
I can not accurately describe how happy I am with this purchase. It is even better than expected. The attention to detail is flawless. 100% satisfied.

Jennifer Uyeda
These dolls are super adorable and the details are amazing! They have dual purpose - decor and toys. I will treasure these for years to come. Thank you, Brandi.

Truc Wheeler
The peg dolls are perfect - and Brandi spends time to ensure she has captured the details for each person. A fantastic and unique gift for the family.

Gordon Burril
After ordering two custom dolls as travel companions for my friend and myself, I ordered another 4 custom dolls as gifts. I love these dolls -- they are simple and beautiful and manage to capture the essence of what I am looking for in each custom "personality". Brandi is talented, responsive and a pleasure to work with. I'm just looking for my next excuse to order some more!

Wenmei Hill
These dolls are ADORABLE!! I ordered detailed dolls that represent my family. Brandi is amazingly talented in bring these dolls to life.

L Mullin
Great quality! I am so impressed with how much they look like the family in the picture. LOVE

Alissa Erwin